About Kita Szpak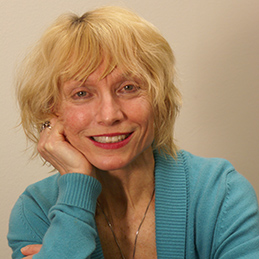 Kita Szpak is an author, happiness expert, speaker and publicist. With two honors degrees in Education and German (Queen's University, Kingston, Canada), along with an initial speaker's certification from Fred Pryor Seminars, and business management certification from Queen's University School of Business, Kita has combined her entrepreneurial expertise, media relations savvy, outstanding people skills, and writing creativity to position others for personal and professional excellence.
She has coordinated events, media, book and CD launches, in addition to artist showcases. Kita has placed artists on Canada AM, The Canadian Gospel Music Awards, North by Northeast, CBC Live, Canadian Music Week, the Blues Challenge in Memphis and New Artist Radio in Nashville, worked with Canada's Ballet Jörgen as well as promoted such artists as Alan Jackson, Vince Gill, Matt Dusk, Carrie Underwood, Roch Voisine, David Clayton Thomas, Jo Dee Messina, Andrea Martin, Celtic Thunder, and Cirque du Soleil's Michael Jackson World Tour, among others.
Kita started writing 15 years ago and published her first children's book "You're Special Wherever You Are" at the end of 2009. (The book was honored as a finalist in the 6th Annual U.S. Indie National Excellence Awards in the Children's Inspirational/Motivational category in June 2012). Having already begun her research into the subject of happiness, Kita co-authored "Tipping Point to Happiness" in 2010. As a follow up to the book's release, Kita undertook a U.S. radio campaign and earned the title of "happiness expert" along the way. Subsequently, Kita was identified as one of the top 50 authors on www.TheAuthorsShow.com (2012-13). Presently Kita is an in-house happiness expert on Jim Blasingame's smallbusinessadvocate.com; contributes to Parenting Times (Ottawa); is published online as well as has been a contributing writer for Status Magazine, WORKING moms Africa, and jenningswire.com.
In previous years, Kita presented three international online telesummits on the topics of "Happiness for Parents Formula" "From Guilt to Gratitude" and "Happiness and Success" as well as hosted BlogTalkRadio's "A Kind Voice on Big Ideas and Philosophy" giving her the opportunity to interview over 50 experts in the areas of happiness, parenting, positive psychology, education, health and well-being. Two years ago Kita completed outreach interviews with U.S. and Canadian educators, administrators, healthcare professionals, and parents on psycho-social needs in the pediatric cancer sector thanks to her affiliation with the Max Cure Foundation in New Jersey. Her article "Developing Successful and Happy Students" was published in in the Fifth Annual Professional Journal of The New York Academy of Public Education in May, 2016. It is her objective to teach the "how to" of happiness in these sectors as well as in corporate settings. Out of all this activity has also grown the Happiness Road Tour initiative: www.happinessroadtour.com
Kita's last book "The SIMPLE Life: Shiny Objects Not Required" (2014) as well as her other books are available at www.kitaszpak.com