About Valerie Alexander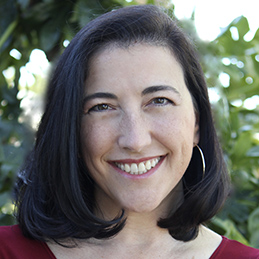 Valerie Alexander is an author, speaker, entrepreneur and filmmaker. Her books include: Happiness as a Second Language, Success as a Second Language, and How Women Can Succeed in the Workplace (Despite Having "Female Brains"). She owns the trademark on the phrase, "…as a Second Language" for all self-help and personal growth titles, of which there are several more in the pipeline. She has spoken at GE Capital, Octagon, Sedgwick, the Women's Rights National Historical Park, and a myriad of conferences and companies on the subjects of Happiness, Happiness in the Workplace, and the Advancement of Women.
As a screenwriter, her film projects have included: the adaptation of the novel Social Crimes for Phoenix Pictures, with Joel Schumacher attached to direct; the adaptation of Michael Chepiga's stage play Getting & Spending, to star Catherine Zeta Jones; the development of the television series Gangster, Inc. for Ice Cube; and numerous original screenplays, which are in development with various companies.
Alexander made her directing debut with the film Making the Cut, and has written, produced and directed more than 50 short films, commercials and public service announcements, most notably the anti-bullying short film, Ballpark Bullies, and the groundbreaking commercial, Say I Do, in support of marriage equality. Prior to becoming a screenwriter, Alexander was a corporate securities lawyer with Brobeck, Phleger & Harrison LLP in San Francisco, California where she was one of the lead attorneys on some of the largest IPOs of the 1990s, including E*TRADE. Alexander was also an investment banker with SG Cowen and the Vice President of Business Development for PixelWorld Networks and The CLIC.
Alexander has been a member of the California Bar since 1995. She has taught at U.C., Berkeley and the Berkeley Law School. While in school, she was the John M. Olin Fellow for Law and Economics.
Alexander has her BA in Economics and Environmental Studies from Trinity University in San Antonio, Texas, her MS in Environmental Economics from the University of California, Berkeley, and her JD from the Boalt Hall School of Law at U.C., Berkeley.
She also holds an Honors Certificate in the Science of Happiness from U.C., Berkeley's Greater Good Science Center.
Valerie makes her home in Los Angeles, California, where she and her husband, writer/producer Rick Alexander, live with their ill-mannered German Shepherd, Pepper.